Davrom Consulting Pty Ltd Established Since 2001
PO Box 1644, Sunnybank Hills, Qld, 4109
ABN: 81 096 990 804

Site Time: 30 November 2023 - 08:32







As the Linux/UNIX operating system and networking environments cover such a wide scope of technical implementation and support, please find detailed below some of the specific examples of solutions provided by Davrom Consulting. All solutions are with a view to being Open Source based as we seek to utilise the extensive set of utilities and programs already offered as part of the Linux/UNIX operating systems:
Linux Backup
Maintaining a focus on Open Source and affordability to the customer, Davrom provides an extensive array of script based programs that allow customers to have automated backup solutions for their Linux environment, either to USB portable hard drives, NAS or server to server synchronisation.
dcpdftk
Extensive implementation to allow customers to convert their legacy application text printing or web page generation into finalised PDF documents that can then be stored and e-mailed. This is achieved by using the Linux standard Open Source pdftk utility.
E-mail Servers
SendMail:Drawing on over 25 years of working with e-mail solutions in UNIX and subsequently Linux, Davrom deploys Linux based e-mail servers to our customers to allow a powerful and robust IMAP based e-mail solution that uses SendMail , coupled with SpamAssassin (anti-spam) and ClamAV (anti-virus) to meet the needs for customers access to e-mail from a myriad of IMAP compliant e-mail clients: ThunderBird, Outlook (post 2007 versions), Android, iPhone.

dc_antispam: Davrom also provides a custom written dc_antispam web interface to further help customers fine tune their e-mail traffic with regards to spam blocking, blacklisting and whitelisting.

Electronic Mail Organiser (EMO): Like dc_antispam, EMO is a custom written web front end that allows users to set their own away messages and/or e-mail forwarding through a web interface on their own Linux e-mail server. This removes the need to leave your e-mail client running to handle away messages or forwarding.

SOGo: SOGo allows e-mail clients to centralise their e-mail address books and calendars and provides a very user friendly web interface that rivals any other e-mail web client. SOGo works perfectly with the Thunderbird e-mail client and any WebDAV/CardDAV client on mobile devices.
Files Sharing
Samba: Using solutions such as Samba grants users a central access point for sharing and storing files. Samba removes the need to install Microsoft servers or PCs to act as a central file storage 'server'. Also utilising other similar file sharing and transfer utilities already present in the Linux operationg system, Davrom has implemented a wide range of solutions to ensure files of any particular nature can be accessed by users.

Syncthing: Syncthing is another ideal solution for ensuring a distributed access to files is given to users regardless of their client PC/device used. Syncthing uses a Bit Torrent approach to maintaining a central core of files on each client device. Client devices include: Linux, Windows, Mac, Android and iPhone/iPad. Syncthing removes the need for public storage areas such as Dropbox and puts your sensitive documents and files safely on your own Linux server.

NextCloud: NextCloud is another excellent alternative to the commercially available cloud services and puts privacy and control of your files back into the safety of running on your own Linux server. NextCloud also has a fully featured contacts and calendaring system which allows PCs and mobile devices to use the WebDAV and CardDAV technologies to synchronise contacts and calendar events. The apps offerings by NextCloud is just mind-blowing.
Virtualisation
Davrom has spent many years preserving legacy application server installations such as those running on SCO OpenServer and the older Red Hat Linux operating systems, where the applications themselves on these said servers cannot be supported on the latest Linux operating systems or the latest server hardware. This "preservation" is achieved by using VirtualBox running on a Linux server and provides full access to the legacy application server hosted on the Linux server.
General Projects
Please find in this section, projects that are customer specific and that have been in place for some time, demonstrating the power of the Linux operating system environment as it stands on its own.

Ftp solutions example: This is an automated call center call file ftpdownload solution that in turn grants access for staff to the downloaded call files via their own internal server website, and the respective call files are also e-mailed to the clients as they are downloaded.

File processing systems: A wide cross section of file handling solutions have been implemented over time ranging from incoming text file handling and processing to simple e-mail file handling. Essentially if a file can be placed on a Linux server, any solution can be implemented to manipulate the file using the core Linux environment.

curl upload projects: Implementing curl based file management soltuions such as uploading xml, txt or pdf files to organisations such as freight providers as an automated process managed by a Linux back-end PC/server, delivers efficient quick and human free processing.
TellDavrom
All scripts and advisories from any Linux/UNIX servers or MikroTik routers are logged and monitored by Davrom's extensive TellDavrom solution which allows the full tracking of all server and router activities, with a heavy view to backups, to ensure the smooth running of all implemented solutions and the raising of respective alarms should events occur.
TellDavrom is implemented free for Davrom customers.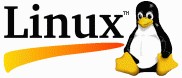 Website design by Davrom Consulting Pty Ltd
This site is fully tested with Google Chrome and Firefox web bowsers

Home Page | Support | Misc | David's Pages | Podcasts | Contact Us | Blog