Davrom Consulting Pty Ltd Established Since 2001
PO Box 1644, Sunnybank Hills, Qld, 4109
ABN: 81 096 990 804

Site Time: 30 November 2023 - 06:32










Back to Newsletters

KEYWORDS= Davrom Consulting Newsletter - Issue # 45 - Dated: 22 Dec 2009


From the desk of David Clark

Well another Christmas is upon us and 2010 is just around the corner.

I would like to take this opportunity to wish all of our customers and
readers a very Merry Christmas and a blessed and prosperous New Year.

For us as usual, we will only be closed for the actual public holidays.

And in keeping with tradition, I have included the beloved ASCII
Christmas tree in this newsletter.



               #########################################

               ## \                                 / ##

               ##                                     ##

               ##                 *                   ##

               ##                 $                   ##

               ##                /o\                  ##

               ##               /\ *\                 ##

               ##              /o*/o/\                ##

               ##             /*/\ *\o\               ##

               ##            /\o*\/o\/*\              ##

               ##           /\/*/o\ /*\o\             ##

               ##          /*/\/\ /*o/\/*\            ##

               ##         o    o  #   o   o           ##

               ##                 #                   ##

               ##               __#__      __%__      ##

               ##              \_____/    |_____|     ##

               ##                                     ##

               ## /   Merry Christmas From DAVROM   \ ##

               #########################################               



Looking forward to keeping in touch with you all in the new year.

I would like to thank the reader for their time in reading this
newsletter.

David.M.Clark


UNIX Quote


You really know you need a holiday when you start to dream you are still
at work at the command line... David Clark



OpenFire and Pidgin

If you have a need for your staff to use instant messaging rather than
just relying on internal e-mail, consider the use of OpenFire on your
Linux server.

Unlike external messaging systems like ICQ, MSN, Google and Skype,
OpenFire runs on your own internal Linux server and therefore any company
sensitive information is only ever seen, passed or stored, internally. As
I used to say to my UNIX students, if you don't want a third party to read
an e-mail (and also applies to messaging) out there on the Internet,
don't send it.

OpenFire uses its own internal database so you don't need to use MySQL
to handle the message storing which was something I took into consideration
as a requirement. OpenFire has a well designed web interface for setup and
management of your messaging accounts and groups - and again runs on your
local Linux server.

I have tried a few instant messaging clients with OpenFire and I have
found that the Pidgin instant messaging that comes with Linux is one of
the best. Pidgin is also available on MS Windows and MAC and we have
been running Pidgin via OpenFire here in our office between Linux and
Windows desktops successfully for some weeks now. A good alternative to
Pidgin is the Spark message client that is also released by the makers of
OpenFire. Another message client that we have tested here is called
Pandion and was suggested by a colleague to try.

We use the Pidgin message client here at Davrom because of the mix of
Linux and Windows message client familiarity regardless of the desktop.
Pidgin will also give your staff the ability to message on-line with the
Internet with the mainstream providers (Google, ICQ, MSN, Skype) as well
as using OpenFire for internal messaging at the same time.

A nice product that is simple to install and keeps all of your messages
completely private - even if it is an election as to who is going to the
shop today for lunch.


Tape drive files in /dev

(At the time I decided to write an article on this subject the very issue
happened to a site that I support.)

The /dev directory in UNIX and Linux is the place where you will find the
device node files. Files that let UNIX/Linux talk to the hardware
using human friendly names (sometimes not so friendly, but still
logical). These files are referred to as "character special", starting in
a directory listing with the letter "c", or "block special", starting
with the letter "b".

In the case of Linux the name is usually /dev/st0 and in SCO it is
/dev/rStp0 (or /dev/rct0). These special tape devices should always be
shown as "device node character special" files (starting with the letter
"c" in a directory listing) when you view them and should never be
"regular" files.

If you perform the commands:

ls -l /dev/st0

for Linux, or:

l /dev/rStp0

for SCO, you should see the file name listing starting with the letter
"c" for the first character in the permission bits. The very first
character you should see is something like:

crw-rw-rw- 5 root root 46, 0 Dec 22 23:09 /dev/rStp0

(example of a SCO tape drive /dev node file)

The following examples shows a tape device file name has been used either
when a tape drive is not present or has been misspelled:

-rw-rw-rw- 5 root root 50000000 Dec 22 23:09 /dev/rStp0

or

-rw-rw-rw- 5 root root 50000000 Dec 22 23:09 /dev/rSpt0

In either case, the tape drive file is not a tape device but is in fact a
tape archive file created by the backup software using tar, cpio, dd or
other third party tape archive utility.

While being a valid file in itself, it is useless and in the case shown
here occupies 50MB of root filesystem disk space. In the worse case
scenario I have seen automated backups running to non-tape /dev node
files that have eventually filled the entire root filesystem. This is
because UNIX/Linux honours our use of creating archives to files
regardless of whether they are device (character/block special files or
regular files).

To check if you have regular files in your /dev directory you can use the
command:

ls -l /dev | grep "^-"

and this will show you any regular file in the /dev directory (starting
with a "-". It is highly unusual for regular files to be placed in the
/dev directory and is poor practice for using /dev if regular files are
knowingly placed in /dev. In most cases the presence of regular files in
/dev are simply typos or that can be removed. Naturally if you are unsure
of whether such files can be removed, it is always wise to check with your
application or support contacts before removing the files unless you can
clearly see they are mistakes.


From the Trenches
Some comic or not so comic relief from the support days gone by.

IT staff set strategic directions in office coffee drinking.

Being a bit fussy when it comes to coffee and the brands of instant
coffee available in the workplace, I was often teased by my workmates
for bringing my own favourite little jar of instant coffee (Nescafe Gold
Blend) to work.

In one company I worked for I was in the office kitchen making my coffee
when I was suddenly called away and I ended up leaving my beloved jar of
coffee sitting on the kitchen bench.

When I returned later to get my jar I was struck with horror that my
formerly full jar was now down to the last granules at the bottom. The
vultures had swooped down on my defenceless jar and left me nothing but
the bones (dusty bits).

I brought a new jar of coffee that night and thought nothing of my massive
coffee losses over the next few days. I vowed I would never let this
happen again.

Some days later I was in the kitchen again, with my beloved little jar,
but noticed that the new office coffee was the same brand, except in
massive tins. I was in paradise!

As it turned out a few of the directors of the company had helped themselves
to my jar of coffee on that fateful day and struck by the better quality
and taste had decreed that this would be the new brand of coffee in the
office.

Needless to say I never needed to bring my own coffee while I worked
there for some years. I was always quietly proud that I had engineered
such a feat to change the coffee drinking of the whole company without a
UNIX command line in sight.


Tech Tip

A sometimes useful tool that ships default on SCO systems and is available
for Linux is the "banner" command.

The banner command allows you to display the words of up to ten
characters in length on the screen in large block letters.

Some examples of the use of the banner command:

banner testing laser printer | lp -dlaser

This will print out the three words in block letters to the printer laser
a your system.

banner did you get this email | mail -s"First E-mail Test" user@my.com.au

This will e-mail the block letter words to the e-mail recipient
user@my.com.au.

banner backup >/tmp/backup_log

This will place the word "backup" in block letters into a file called
/tmp/backup_log. Subsequent logging of the system backup could then be
appended to the /tmp/backup_log file with the ">>" characters and then
printed or e-mailed to show the system backup outcome.

Handy utility and fun to play with as well.



Back to Newsletters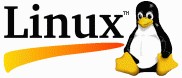 Website design by Davrom Consulting Pty Ltd
This site is fully tested with Google Chrome and Firefox web bowsers

Home Page | Support | Misc | David's Pages | Podcasts | Contact Us | Blog