Davrom Consulting Pty Ltd Established Since 2001
PO Box 1644, Sunnybank Hills, Qld, 4109
ABN: 81 096 990 804

Site Time: 10 June 2023 - 00:27







Davrom Consulting provides quality Linux, UNIX and Internet product support for both the end user base and I.T resellers.
Davrom has an established base of server support for specific applications running on the Linux and UNIX operating systems. We provide generic Linux and UNIX system support for a wide range of installation types and maintain a particular focus on Linux e-mail solutions as well as back-end web server support. Davrom also works along side some application providers to ensure their application solution is supported at the operating system and network level.
Support is provided by David Clark who has specialised primarily in Linux since 1999 as well as bringing an extensive UNIX support background since 1987 with a particular focus on SCO OpenServer/UNIX, as well as HP-UX, SUN Solaris, AIX, and various other UNIX versions.
Davrom Consulting Pty Ltd maintains a core focus on RedHat/Fedora/CentOS, SCO, VirtualBox and general Linux/UNIX based product offerings. We have a wide base of installed Linux e-mail and web server solutions. Essentially the words Linux or UNIX get our attention.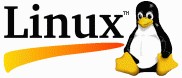 Website design by Davrom Consulting Pty Ltd
This site is fully tested with Google Chrome and Firefox web bowsers

Home Page | Support | Misc | David's Pages | Podcasts | Contact Us | Blog